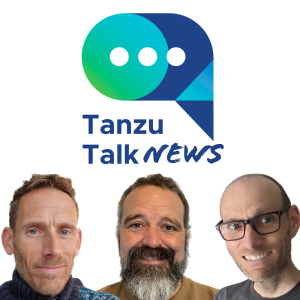 Wednesday Oct 26, 2022
Platform Engineering is something like"DevOps4k8s," maybe (idk?), and, Google Next and Microsoft Ignite News
We check-in on "platform engineering," and ponder the theory that it's "DevOps for kubernetes." Also, Coté gives his theory on the rise of platform engineering. In the news section, we cover some of the announcements from Google Next and Microsoft Ignite.
Before we start: VMware Explore EU is about a week away. There's lots of Tanzu-land talks there, including this one with Coté and Mercedes going over their seven years of platform engineering, from back when it was called "platform as a product."
Also, if you're not registered already, check out the great developers, operations, and management talks at SpringOne. It's December 6th to 8th in San Francisco and will be a great event. As Ben mentions, there'll be a lot of great Spring Framework talk. When you register, use the code COTE200 to get $200 off.
As always, your hosts are: @egrigson, @benbravo73, & @cote.
News and Links
Comments
(0)
To leave or reply to comments, please download free Podbean or